WELCOME TO BLACK BY GOD SHOP
Our one-stop destination for BBG logo merchandise! When you shop with us, you get stylish and trendy products and contribute to a meaningful cause. Every purchase you make goes towards supporting BlackByGod.org, an independent Black-owned news and storytelling organization that centers Black voices in West Virginia and central Appalachia.
CONTACT US
BLACK BY GOD STORY
Black By God (BBG) is a community-led news organization in West Virginia focused on providing a nuanced portrayal of the Black Experience in the Appalachian region. Centering Black stories in categories such as civics, community, culture, and coin, BBG aims to fill news gaps in the state.
The name "Black By God" is inspired by the expression "West by God Virginia," representing the state and its people. Utilizing a multimedia platform, including web, social media, print publication, SMS alerts, and events, BBG strives to make news more accessible.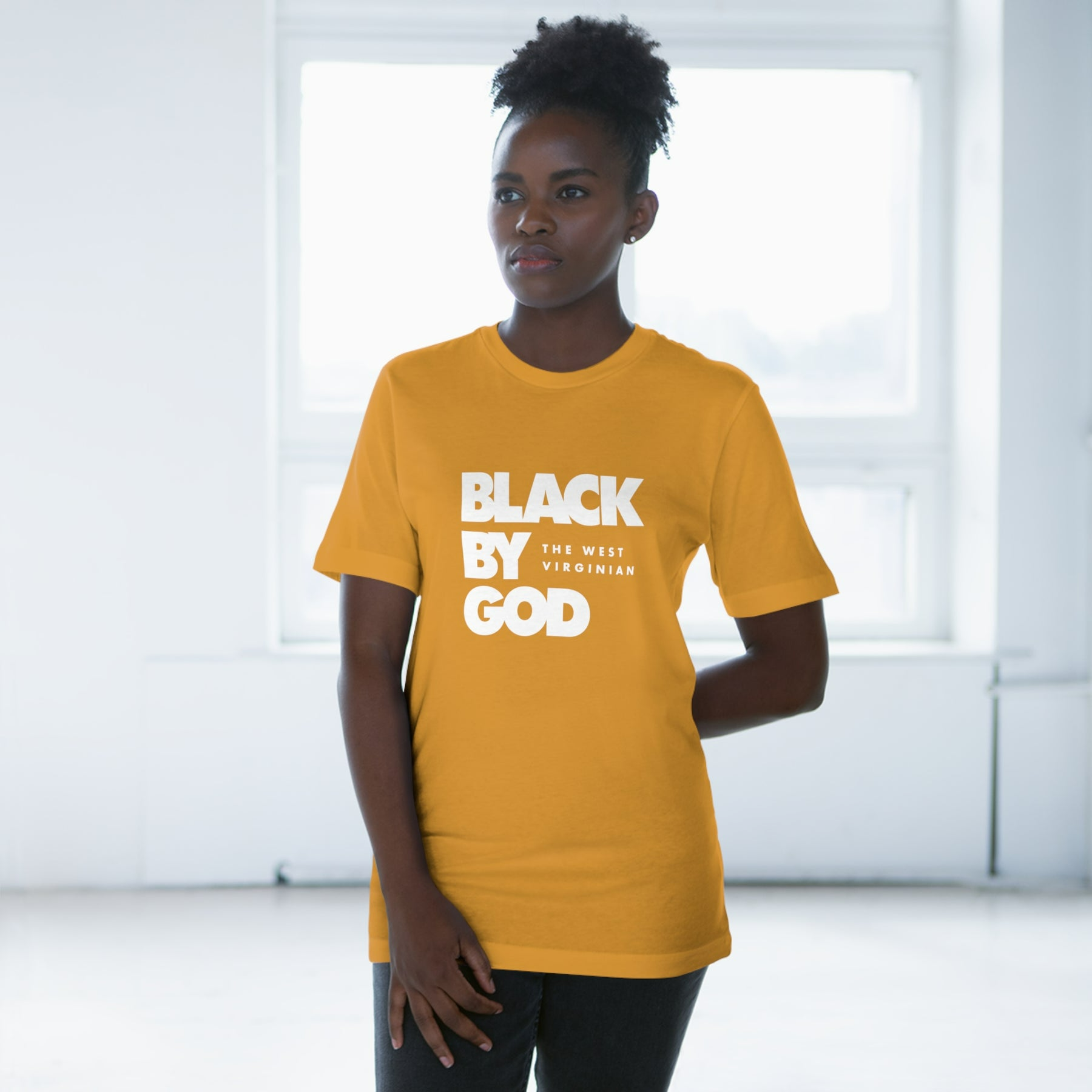 BLACK BY GOD FOUNDED IN 2020
Founded in 2020 by Crystal Good, a poet, performer, and publisher, BBG aims to be an incubator for excellence, nurturing emerging and established talent while fostering exceptional storytelling, design, and innovation.
Our target audiences includes Black West Virginians and extends to Appalachian allies, the West Virginia diaspora, and readers concerned about the integrity of media and information in America.